Description
About the product
❤TWO WAY TALK:This baby monitor with camera has the two way audio talk function, the transmission range can be up to 160ft/50m indoor and 850ft/260m outdoor(without any blocks).you can always see your baby wherever in bedroom, garden, yard or kitchen, and talk back promptly to soothe baby when baby is crying, help to run a better life.
❤EASY TO OPERATE:No network required,as long as inserted in the socket and then press the switch can be used.It uses a digital signal transmission, stable and without interference.
❤AUTO INFRARED NIGHT VISION: Rest assured knowing you'll see your baby day and night. The Infrared Night Vision will automatically detect dim light, providing clear video even in dark rooms, so you will always know what your baby is doing. You will no need to go to baby's room, which may wake up your baby.
❤TEMPERATURE MONITORING:This feature is very convenient for you to check the temperature of your baby room,so you can add suitable quilt to your baby based on the room temperature displayed.
❤INSET 8 CLASSIC LULLABIES:8 different smoothing lullabies could clam your baby down and let you and your baby have a peaceful sleeping night.
❤2.0″ LCD COLOR DISPLAY: It shows real-time activity of your baby, is convenient for you watch your baby anytime.
❤ EXTENSIVE-US : Can be used for a baby monitor, also applicable to the care of the elderly and office, security companies, schools, families, hospitals and small places.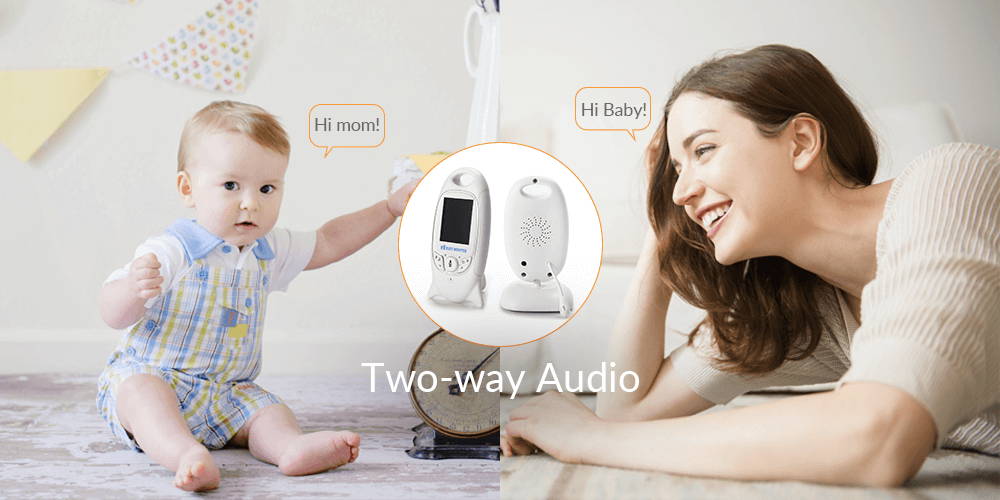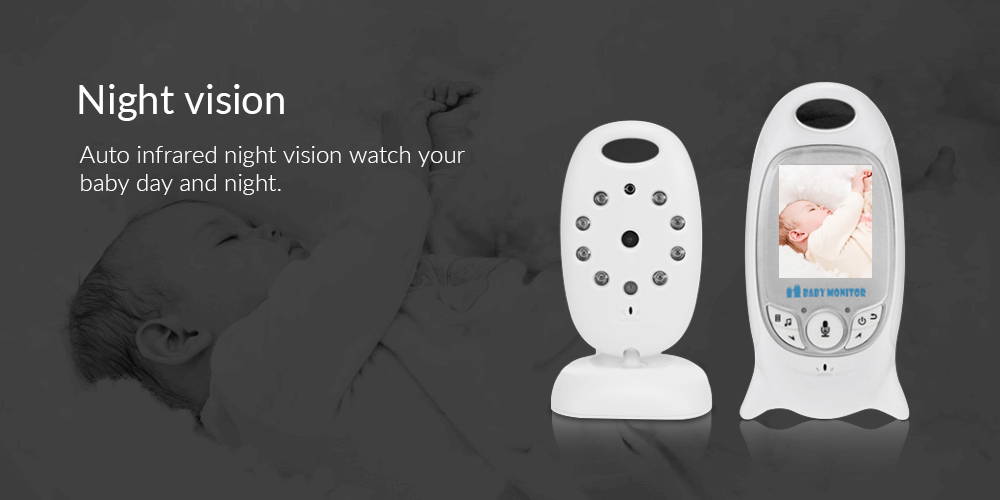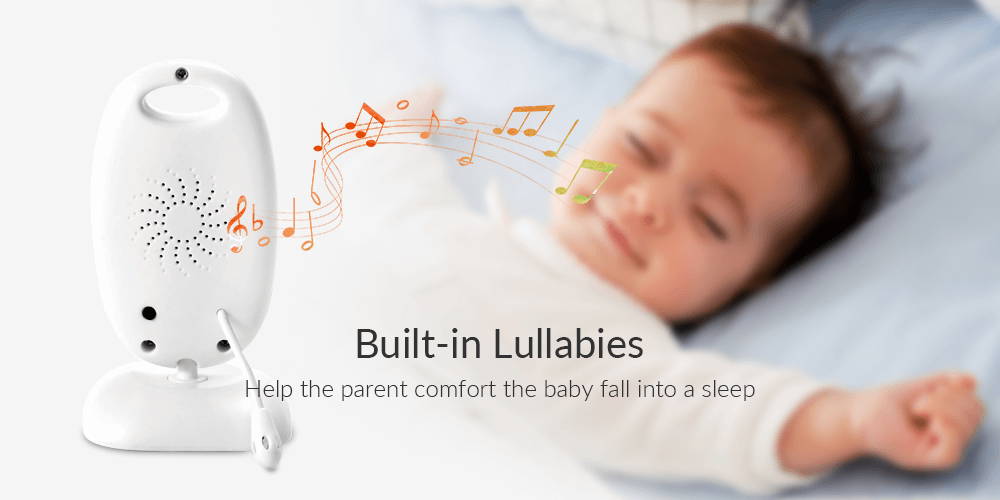 Specification
Screen size display: 2 inches
Power: 5V / 0.5A DC
Feature: music, night vision, remote control
Battery: 400mAh Li-polymer battery
Service time:8 hours
Transmission frequency: ISM 2400-2483.5MHZ
Transmission power: 17dBm
Unobstructed effective range: 160ft/50m indoor/850ft/260m outdoor, line of sight
Spread spectrum: AFH & TDMA
Modulation mode: GFSK
Operating temperature: 14-122°Fahrenheit/-10 – 50°
Operating humidity: <85%
Monitor:
LCD size: 2.0 inch
Resolution supported: 176 x 220
Resolution sensitivity: -90 dBm
Consumption current: 200 mA
Battery: Built-in Li-polymer/500mAh
Power supply: 5V / 550mA DC
Camera:
Image sensor: CMOS 0.3 Mega
Minimum illumination: 0 Lux (IR on)
Night vision distance: 15FT/5m
View angle: Diagonal 31°
Power consumption: 200mA
Power supply: 5V / 550mA DC
Dimensions: 6.0 x 10.2 x 6 cm
Package includes:
1 x 2.0″ LCD receiver
1 x Camera
1 x Power adapters
1 x User manual